#RubyPH Typhoon – The #RubyPH typhoon in Iloilo City is imminent. Winds of up to 320 kph is expected. Centers of evacuation are being prepared.
#RubyPH Typhoon – Most residents are panic buying food and confectionaries in preparation for the typhoon.
The following evacuation centers have been set up in Iloilo City:
Mayor Jed Mabilog and the City Disaster Risk Reduction Management Council (CDRRMC) relayed the request for a resolution on Thursday afternoon. The declaration, ahead of an actual disaster, will enable the city government to release funds needed for various emergency operations.
The CDRRMC designated the following public and private schools as evacuation sites:
Sign up to GET Regular Tips & Updates - enter your email below
• John B. Lacson Colleges Foundation in Molo district
• University of the Philippines – Iloilo City campus
• University of Iloilo
• University of San Agustin-Sambag Campus
• Central Philippine University
• Western Visayas College of Science and Technology
• West Visayas State University
• Philippine Science High School in Balabagao
• Mandurriao Elementary School
ILOILO CITY, Philippines – The Iloilo council is set to declare the city under "state of imminent danger" on Friday morning, December 5, in anticipation of the widespread damage that Typhoon Ruby (international code: Hagupit) may cause.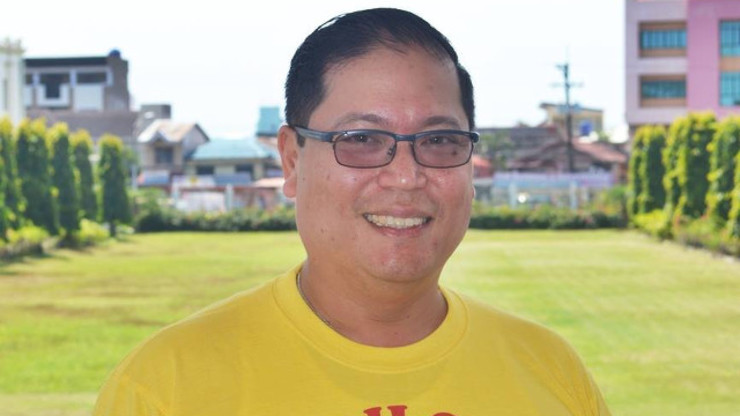 Typhoon Ruby is expected to affect 50 provinces in Eastern Visayas and surrounding regions, including Western Visayas, where Iloilo is located. They are the same areas that have yet to receover from the devastation brought about by Super Typhoon Yolanda (Haiyan) in November 2013.
"We have passed a resolution requesting the City Council to hold a
special session at 10:00 a.m. on Friday so we can declare a State of Imminent
Danger for Iloilo City," Mabilog said.
It would also give authority to the local chief executive to suspend classes and work on Saturday, December 6, when the typhoon is expected to make landfall.
On Thursday, all classes were suspended at noon to allow students studying in Iloilo City to go home to their towns.
The Bureau of Fire Protection and the Iloilo City Police Office were set to deploy teams to lead pre-emptive evacuation of residents from coastal villages and low-lying areas.
On standby to bring residents to evacuation centers are 5 dump trucks from the City Engineer's Office, 3 dump trucks from the General Services Office, and 24 buses from Vallacar Transit.
"Be vigilant and don't wait for the government to do all the things in times of disaster and the barangays should already prepare their evacuation plans," said Mabilog.
The city social services office will distribute food to affected barangays in cooperation.
Rescue and fire volunteers will be assigned to all evacuation centers together with the Red Cross, Iloilo Citizens Action Group, and Fil- Chinese Federation of Fire and Rescue groups.
Other groups taking part in the Typhoon Ruby operations are Tiger Shark, Royal Eagle, Mountain Tigers, Arevalo Rescue Group and Navy Rescue.
The 3rd floor of Iloilo City Hall has been turned into a command center.
All private and public hospitals were placed under Code White, which, according to the Department of Health, means there is potential for mass casualty and hospitals should have enough stocks of emergency medicines, especially those for trauma.
Update: Philippines – Evacuation begins, flights canceled as typhoon #RubyPH nears.
As typhoon Hagupit, anticipated to make landfall on Saturday, it has acquired strength on its way towards the central Philippines, according to the Philippine Atmospheric Geophysical Astronomical Services Administration (Pagasa).
All flights had been canceled and ships prevented from cruising Friday as the strongest and powerful #RubyPH approaching the Philippines.
Find out more in the following :
http://www.rappler.com/nation/77015-iloilo-city-imminent-danger-ruby